Spare Parts for Separators
Your Alfa Laval separator is an investment in first-class performance. Protecting that investment means ensuring long-term operation, which can only be achieved with high-quality parts designed for reliability and durability. When it comes to separator spares, there is nothing like genuine spare parts from Alfa Laval.
What we do
Alfa Laval has an extensive inventory of spare parts that support the current product range, as well as legacy parts for older equipment. Our parts inventory system, which contains specific technical details, availability information and more, ensures that we can find exactly the parts you need.
Genuine Alfa Laval spare parts are the most effective way to protect the uptime and operational reliability of your separator, which makes them your most economical choice. Alfa Laval's global service network provides them around the clock and around the world, so that you never have to compromise your separator's performance.
How can we help you?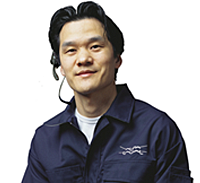 Please contact us with any queries or questions.
Benefits
Lower operating cost
Reliable performance
Longer maintenance intervals
Extended lifetime
Quick availability from distribution centres across the world
Certified materials
Full traceability
Scope of service
Alfa Laval genuine spare parts are available worldwide and 24/7. More than 50,000 unique spare parts are kept in stock, including:
Parts for discontinued models

Spare parts for older high-speed separators are stocked after termination of production according to the industry standard (typically 10 years).

Specialized products

For a small fee, specialized spare parts can be stocked for a customer through the Alfa Laval Exclusive Stock program.
Alfa Laval's well-functioning supply chain guarantees the highest quality for your spare parts thanks to:
Long-term design experience and continuous improvements
Theoretical calculation, lab and field tests
Expertise with regard to material, flow and strength
Quality documentation and change management
Close cooperation with suppliers
In-house manufacturing of critical parts
Quality process and inspections during manufacturing
Traceability of parts
Other 360° Service Portfolio services for your equipment
Commissioning for Separators
Condition Monitoring Spare Parts for Separators
Service Tools for Separators
Service Kits for Separators
Preventive Maintenance for Separators
Troubleshooting for Separators
Repair for Separators
Cleaning Services for Separators
Replacement and Retrofit for Separators
Performance Audit Marine for Separators