Spare Parts for Aalborg boilers
Alfa Laval supplies genuine, high-quality OEM spare parts for all Alfa Laval Aalborg boiler and waste heat recovery systems used on marine vessels. Our experts are available 24/7 to identify the parts you need, provide reccommendations and ensure fast delivery.
Original, up-to-date spare parts are shipped within 24 hours to any corner of the globe. To make this possible, Alfa Laval maintains full stocks of the most common consumables and spare parts at strategic locations worldwide.
As the original equipment manufactorer, we posses full knowledge and documentation, plus through operating and service experience with all Alfa Laval Aalborg boiler systems. Combined with 100 years of experience in the marine business, this makes us a single point of contact for both spare parts and peace of mind.
How can we help you?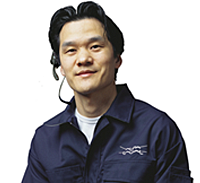 Please contact us with any queries or questions.
Benefits
Improved performance on board due to operational excellence
Lower cost through high performance and operating reliability
Minimized downtime - shipment within 24 hours to any corner of the globe
Peace of mind - all parts available from one committed supplier
Scope of supply
Alfa Laval provides spare parts for a wide range of Alfa Laval Aalborg marine systems:
Boiler systems (steam and hot-water)
Thermal fluid systems
Exhaust gas economizers and waste heat recovery systems
Burners (oil/gas-fired)
Burner control and safety management
Spare parts are available for the following burners:
Alfa Laval Aalborg KB, KBW, KBO, KBP, KBM, KBSA and KBSD
Weishaupt
Oilon
Sunflame
Vulcano
Gosfern
Scope of service
Identification of parts
With OEM knowledge and comprehensive documentation, Alfa Laval experts quickly and accurately identify the necessary spare parts.
Parts-related advice
Alfa Laval experts can make recommendations about any aspects of spare parts and their use.
Fast delivery
Original spare parts are shipped within 24 hours to any corner of the globe.
Spare parts monitoring
Alfa Laval can monitor your spare parts consumption to help you optimize your equipment use.
Other 360° Service Portfolio services for your equipment
Alfa Laval Condition Audit for Aalborg boilers
Alfa Laval Performance Audit for Aalborg boilers
Alfa Laval Troubleshooting for Aalborg boilers
Alfa Laval Equipment Upgrades for Aalborg boilers
Alfa Laval Service Kits for Aalborg boiler