Reconditioning for freshwater generators
Reconditioning from Alfa Laval's trained experts lets you safeguard the performance your freshwater generator and its components. If you encounter scale, fouling, corrosion, leakage or other operational malfunctioning, it offers a cost-effective alternative to buying new parts and extends the total lifetime of your equipment.
What we do
Depending on your vessel's specific freshwater generator, reconditioning is available for everything from the plates to the unit in its entirety. Service is performed at one of Alfa Laval's state-of-the-art service centres, where your equipment is restored to its optimal performance. Thanks to Alfa Laval's worldwide presence, reconditioning can be performed in most harbours around the globe.
Delivery of your reconditioned unit or specific components is dependent on the availability of both parts and service time. Our local service organizations understand your need to restore fresh water production as fast as possible, and do their utmost to ensure that this is accomplished.
How can we help you?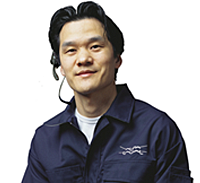 Please contact us with any queries or questions.
Benefits
Ensures safety, operation reliability and distillate production
Provides access to the latest upgrades
Extends equipment lifetime
Additional benefits for original reconditioning of freshwater generator plates:
Prevents plate damage by using only certified chemicals
Increases productivity
Ensures perfect sealing because old glue and gaskets are completely removed
Uses only correct gaskets and oven-cured glue
Scope of service
Reconditioning of equipment varies based on the specific freshwater generator in operation aboard your vessel. Alfa Laval offers the following services:
Reconditioning of complete freshwater generators:
Available for AQUA, JWP, VSP, DPU and Dolphin units
The complete freshwater generator is sent to an Alfa Laval service centre
Scope of the service is defined by a prior agreement between you and Alfa Laval. Can include work on plates (including gaskets), pumps (including motors), valves and instruments, as well as the latest upgrades
Reconditioning of plates:
Available for all Alfa Laval freshwater generators
Includes: removal of gaskets, hydro-jet cleaning, chemical cleaning, crack detection, reassembly of gaskets, frame refurbishment, pressure testing, reconditioning report
Reconditioning of bearing blocks:
Available for ORCA units
Includes: dismounting and cleaning, exchange of hybrid bearings, exchange of all seals exchange of keys and springs, exchange of PT 100 sensors, exchange/repair of pulley (as needed), paint repair, test run in test field
Reconditioning of compressors:
Available for ORCA units
Includes: fan disassembly/assembly, cleaning, crack test and balancing impeller, exchange/repair of the bearing block (including PT 100 sensors), exchange of shaft (if needed), new bushing, new seals, new belt, exchange/repair of pulley (as needed), paint repair, test run in test field
Other 360° Service Portfolio services for your equipment
Cleaning Services for freshwater generators
Commissioning for freshwater generators
Commissioning Supervision for freshwater generators
Condition Audit for freshwater generators
Exchange for freshwater generator plate packs
Performance Audit for freshwater generators
Preventive Maintenance for freshwater generators
Redesign for freshwater generators
Repair for freshwater generators
Replacement & Retrofit for freshwater generators
Service Kits for freshwater generators
Service Tools for freshwater generators
Spare Parts for freshwater generators
Training for freshwater generators
Troubleshooting for freshwater generators