Training for Inert Gas Systems
The more effectively your crew works with your Alfa Laval Smitinert gas generator, the higher its reliability and the lower itscost of ownership. Training by Alfa Laval experts secures crewskills in operation, maintenance and basic troubleshooting.
Alfa Laval provides practical inert gas generator training with a mix of theory and hands-on experience. Our training courses can be adapted to your crew's specific needs, taking into account the existing knowledge and skills on board.
By raising the competence and motivation of crew members, our skilled trainers help them optimize the use of your inert gas generator. Having a well-trained crew helps prevent unexpected issues and reduces both maintenance and operating costs.
Leaflet
Training for Smit inert gas generators
How can we help you?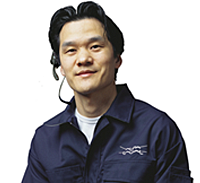 Please contact us with any queries or questions.
Benefits
Crew knowledge and skills that ensure safe and reliable performance
Correct operation that reduces the risk of downtime
Minimized cost – crew members can be guided remotely to solve problems themselves
Optimized maintenance that extends lifetime and reduces costs
Scope of supply
Alfa Laval provides training for all Alfa Laval Smit inert gas generators:
Alfa Laval Smit LNG/LPG (BUFD/BUCD)
Alfa Laval Smit Combustion (FU/BU)
Alfa Laval Smit Gas MEM
Alfa Laval Smit Combustion Portable (Portinert)

Training can take place at an Alfa Laval training centre or at your own facilities, it can be arranged on one of your vessels with an inert gas generator. To ensure optimal training conditions, we recommend a maximum of six participants per training group. Each participant will receive a training manual, as well as a certificate upon completing the course.
Participants do not need prior training or experience, but the training is most effective if they have worked with an inert gas generator before.
Scope of service
Each training course has a theoretical part and practical part, which can be expanded with a more in-depth technical component. A typical course includes:
Theory
- General system introduction
- System technical overview
- System working principles
- Operational start-up/shutdown procedure
- Alarms and safety
Practice
- Identification of main components
- Operating instructions and preparation for start-up
- Calibration of O2 and dew point analyzer
- Start-up, running and shutdown of installation
- Basic adjustments for system and process optimization
- Basic maintenance
- Basic troubleshooting
The actual course content will be tailored to your needs and the abilities of the crew.
Other 360° Service Portfolio services for your equipment
Alfa Laval Condition Audit

for Inert Gas Systems

Alfa Laval Troubleshooting

for Inert Gas Systems

Alfa Laval Equipment Upgrades

for Inert Gas Systems

Alfa Laval Spare Parts

for Inert Gas Systems