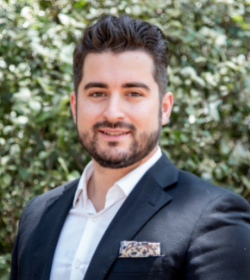 Stavros Koukis | Alfa Laval Tumba, Sweeden
For the last 10 years Stavros has been working in Alfa Laval's Marine division. He's been a member of the R&D and Business Unit of High Speed Separators in Tumba, Sweden. Today, is working as Regional Business Manager for the PureBallast Service organization.

Manos Anagnostopoulos | Alfa Laval Greece
Field-Sales Engineer with more than ten years of experience in shipping industry. Long service in project management and various types of Industrial applications. The latest years Manos is working for Alfa Laval Greece, specialized in ballast treatment.