Makers of surface care, air care, and toilet care products must meet growing consumer demand for new, improved and green home care products. The challenge? Doing more using less. Getting the most out of raw materials using less energy and water while maintaining end-product characteristics requires process knowledge as well as the right technologies and equipment.
On the pulse of manufacturing home care products
Manufacturing household products to clean and protect the home requires process know-how and a broad hygienic equipment portfolio to ensure product safety, hygiene and quality.
Makers of home care products know it is not easy to handle various raw materials, and then heat, cool, mix and blend them into precise formulations As well as meet demands for process efficiency and sustainability.
Alfa Laval understands what it takes to achieve process efficiency throughout your manufacturing facility.
Our process and rheology expertise as well as broad range of hygienic equipment helps you increase productivity, reduce costs, cut utilities consumption and safeguard product quality.
Why choose Alfa Laval?
Increase uptime and production yields
Ease commissioning, qualification, cleaning and service
Comply with all relevant standards and cGMP
Provide in-batch and batch-to-batch consistency
Safeguard product characteristics and quality
Protect the integrity of the finished product
Combine maximum hygiene with maximum efficiency
Reduce energy and water consumption
Hygienic equipment brochures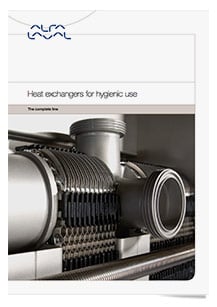 Find the information you need about our equipment for hygienic use.
Heat exchangers

Pumps

Membranes

Tank equipment

Tubes and fittings

Valves and automation

Animations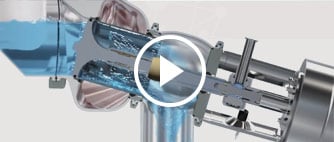 Visit the animations site and take a look inside a product to see and understand how it works.